Types Of Residential Window Films and When You Need Them?
May 23, 2022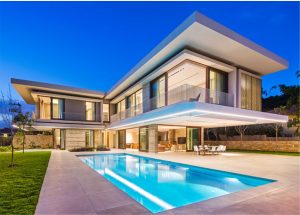 How do you feel about installing something in your home windows that provide privacy, reduces your energy consumption, saves you from harmful UV rays, and looks aesthetic? All of these, are features of window films and their various types that you can apply to your windows. Each type of residential window film has its benefits. The term residential is used here as the benefits these window films provide, are more in concern with residential spaces like your home. 
The window films are being used by many people for years for so many reasons, including the security of their property, their privacy, the elimination of the sun's glare, and the reduction of heat areas in the home. The best part about it is that you still get a clear view of the outside from your window.
Here are the various types of window film and when to apply them based on your requirement:
Nanotech high-performance solar control film
Those lovely sunny mornings look stunning from your window, but what about the harmful UV rays coming in with them? If your home is in a sun-soaked area or you are worried about the UV rays entering your home, nanotech high-performance film is your best option. 
The window film blocks up to 99% of the UV rays coming from the sun. It helps regulate the indoor temperature by keeping it cool in summers and warm in winters. 
Protective film
The advantage of installing a protective film on your windows is that it increases the security of your home by stretching the glass that prevents breakage. So, the next time an intruder tries to break-in, the glass won't shatter, which prevents forceful entry. They are clear and don't work as heat blockers or ray reflectors but protect your home from intruders or storm damage.
Decorative film
The decorative films are designed to make it possible for you to achieve any type of aesthetics in your home. They are made from dyes and are the most reasonable ones among other window films.
They are the thinnest in structure and don't block heat or UV rays but do provide privacy to an extent. They are available in a vast range of colors, patterns, and designs to create so many looks.
Nano-ceramic Clear films (non-reflective)
The ceramic window films for residential use are the latest ones in the window tinting options. These window films don't contain any dye, carbon, or metal elements. The whole sheet of window film consists of microscopic ceramic particles that give the material its non-conductive and non-reflective features. Its advantages include cutting up to 50% of infrared light, blocking 99% of UV rays from the sun, durability, shatterproof, non-fade, and non-glare properties. Due to such benefits, it is the most expensive window film in the market and the most efficient one as well.
The ceramic window films are the best option as it fulfills all the requirements of residential spaces. If you want other affordable options, then other types of window films are also effective.